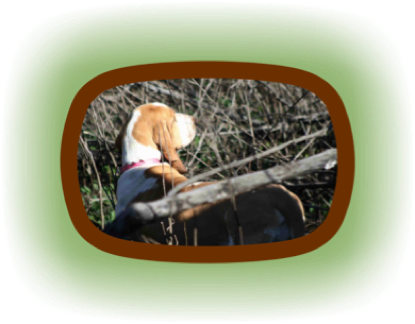 My wife. Pam, and I are Basset Hound breeders and have been recognized by the AKC as Breeders of Merit for the breed. We have spent a lifetime learning pedigrees, genetics, The AKC Standard for Basset Hounds as well as the breed standards used in other countries. We have learned and continue learning from those in our breed including long time Basset Hound Breeders and Basset Hound rescue organizations. We have studied the history of our breed as well. Pam and I raise each litter as if we gave birth to them ourselves. They are our children. We spend countless hours raising them. When the time comes for finding them loving forever homes we do all that we can to make sure each one gets the best home possible. We only put animals on this planet that we think will be the healthiest (mentally and physically) and nicest examples of their breed. We support each family who chose one of our babies and let them know they are now a part of our extended family. They can contact us 24/7 365 days of the year and we will respond quickly. We celebrate their wins in shows and other events with our Bassets like they still lived with us. We love to hear how each puppy has become a special part of their family. We shed tears when one dies. We hold each of our bassets when they arrive and leave this world. We are always there if one needs to come back to us for any reason. We share our knowledge with anyone who asks and socialize our dogs so that they will be the best advertisement for our dedication. We don't keep track of the money and time we put in to our love of them, it would not be a true measure of how we feel. The price we charge for our babies is never profit. We are not ashamed of who we are or what we do... We work hard at being a good dog people and encourage others to do the same. We are breeders and we are very proud of it.
We encourage all responsible breeders to support each other like we do. If we don't support each other - we are doomed as a fancy. The future of our breed depends on it. Those looking for puppies should NOT accept anything less.
Don Bullock

NOTE: The American Kennel Club (AKC) is attempting to educate the public about the differences in breeders. People need to understand that the AKC is just a registery of dogs. Any registered purebred sire can be bred to any purebred dam of the same breed and the offspring will be registered by the AKC. Some have mistaken this to mean quality. In an attempt to demistify the confusion the AKC has defined the term, Responsible Breeder to educate the public about breeders who produce quality dogs.
We at Woebgon Bassets consider ourselves Responsible Breeders
The AKC also has the following advise on their website: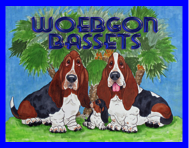 For those who want to know more about Responsible Breeders please check out the following video from the American Kennel Club (AKC):
To explain more about Responsible Breeders Woebgon Bassets has produced the following video.
IMPORTANT NOTE: The above link and others may contain links to the AKC Marketplace. Woebgon Bassets does not participate in this list of breeders nor do they recommend using it to find a puppy. In our opinion there is no way for the AKC to monitor these breeders to assure that they are all Responsible Breeders. Even the AKC recommends using lists of breeders on AKC Parent Club websites. For Basset Hounds that is the Basset Hound Club of America. Their Member Beeder list can be found HERE. For those who live in Southern California you can find lists of Member Breeders of the two local clubs on their websites: Basset Hound Club of Southern California, Inc. and the Greater San Diego Basset Hound Club. Please becareful when purchasing any dog. The flooowing guide may help you.
Please remember to like and subscribe to our YouTube Channel
Responsible defined: having an obligation to do something, or having control over or care for someone, as part of one's job or role; capable of being trusted; morally accountable for one's behavior.