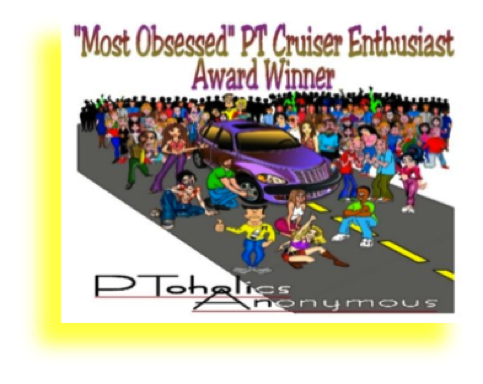 LINK - PT Cruiser Styling Inspiration
LINK - PT Cruiser Styling Details
Yes, the Basset Hound Cruiser has many more trophies and has appeared at a lot more shows, cruises and meet-n-greets.
It's no longer a show Cruiser. I've removed the Ford bumpers and it has new black wall tires. Pam and I use it during good weather to travel about on our special "day trips." We're really enjoying it.
Pam's totally stock 2002 PT Cruiser is one of our "daily drivers." It's won several trophies too but is now showing its age.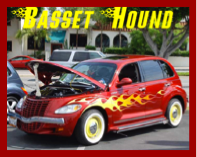 This website was created and is maintained by Don Bullock.
He can be reached at basithd@yahoo.com
All material on this website is copyright by Donald W. Bullock
All rights are reserved