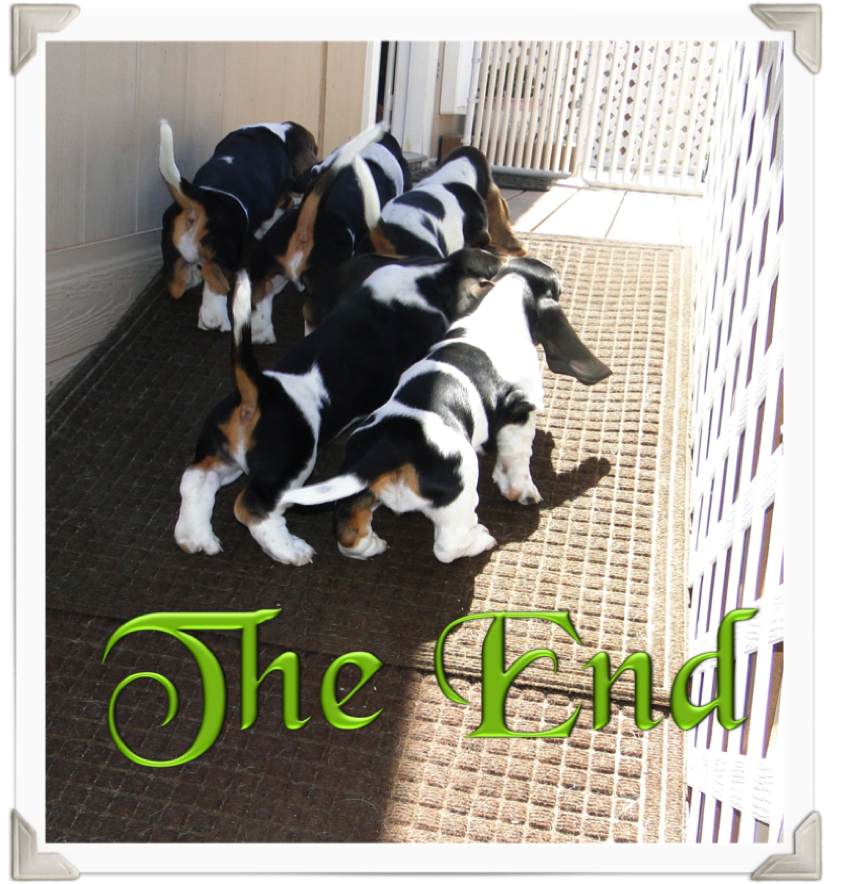 Thank you for visiting our website. We hope that you found it to be informative. If we can assist you in any way please let us know.
Our email address is: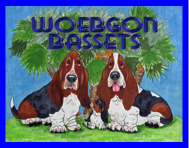 This website was created and is maintained by Don Bullock.
He can be reached at basithd@yahoo.com
All material on this website is copyright by Donald W. Bullock
All rights are reserved
Don & Pam Bullock have published this website for information only. None of the information constitutes legal or professional advice to our visitors. Don & Pam Bullock accept no responsibility for information and/or data contained on, or linked to this website. Nor do Don & Pam Bullock sell any animals or services on this website. Any dog listed as being available will be sold only from our home after we have conducted a thorough investigation of the family and their home. We do not ship dogs or sell sight unseen.
The Woebgon Basset's website contains links to third party websites. These sites are not under the control of Don & Pam Bullock nor is the couple responsible for the contents of any of these linked sites, including without limitation, any link contained in a linked website, or any changes or updates to a linked site. These links are provided by Don & Pam Bullock to you only as a convenience, and the inclusion of any link does not imply endorsement by Don & Pam Bullock of the site or any association with its operators.
We want those who visit our website to become informed about basset hounds and our bassets in particular. This is our favorite breed of purebred dogs and we hope others will discover why we enjoy them so much. Our bassets are our children.
Health and first aide information on the Woebgon Bassets website is provided for information purposes only. It is not presented as a replacement for proper veterinary care. Do not hesitate to seek proper veterinary care for your dogs.