THE  BASSET HOUND CLUB OF SOUTHERN CALIFORNIA, INC., our local basset hound club, has supported Basset Hound rescue efforts for many years. Some of the club's former members formed the first basset hound rescue group in Southern California long before it became popular. Here in Southern California we are fortunate to have several dedicated groups of people who work hard to save basset hounds from the shelters and help them find new homes. Please consider assisting them and supporting their groups with your donations OR adopting a basset hound from one of them OR fostering a basset.
Basset Rescue Network Inc.  (BaRNi At Daphneyland)*
Dawn Smith - 661-269-2682
Email: board@Daphneyland.com
Web: www.daphneyland.com
San Diego Basset Hound Rescue
1-855-933-7665 (1-855-WE DROOL)
Email: bassets4u@att.net
Web: www.sandiegobassetrescue.org
These two organizations are actively involved in basset hound rescue efforts. We, at Woebgon Bassets, proudly provide financial support to BaRNi at Daphneyland, including sponsoring one of their dog runs, because of what they do to assist all bassets. According to Daphneyland records we have sponsored that dog run for over 20 years. They run an excellent organization that truly helps basset hounds. Our local rescue group here in San Diego is also an excellent organization that helps basset hounds in need.
If you can't purchase a basset hound from a responsible breeder who adheres the the AKC Standard for Basset Hounds please seriously consider adopting one. Even if you happen to live in another community or state there may be a basset hound rescue where you live.
*Basset Rescue Network Inc at Daphneyland is unique in the WORLD. Visitors the world over have traveled to Acton, CA to visit the Basset Rescue Network. Inc. at Daphneyland and learn exactly what it takes to integrate Basset Hounds back to their basics. The beginning of Daphneyland in 2002 was based on the origin of the breed, and pack socialization and rehabilitation was a forefront in the world of basset rescue. Reorganization in 2005 and again in 2009 has kept this resource local to Southern California though economic blight and all the ups and downs of animal rescue.  Founder and President Dawn Smith moved onto the ranch in 2002 and is still there today over seeing all aspects of their programs. Even now, in 2016 - Daphneyland is the only rehabilitation and socialization center for basset hounds in the world. Their mission includes such programs as: Pack Socialization, Nutritional Rehabilitation, Physical Rehabilitation, Breed Specific Education, Youth Education, Family Crisis, Military Service Programs, and Community Involvement including reunification. Truly a unique experience, Daphneyland is open to visitation and volunteering hands on with the hounds every weekend.  Visit the website to learn more!  Basset Rescue is more than just adoptions!  We have a resource in California unique in the world! Experience the magic that is Daphneyland, right in our own back yard!!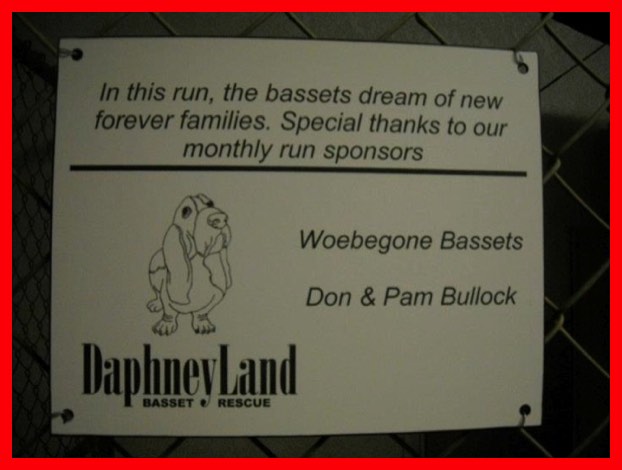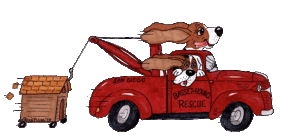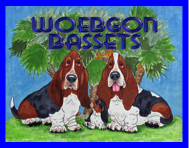 This website was created and is maintained by Don Bullock.
He can be reached at basithd@yahoo.com
All material on this website is copyright by Donald W. Bullock
All rights are reserved