In Memory of Our Former Co-Breeder
Heather Simonek
April 26, 1970 - September 26, 2009
Heather with Joy and Jack back in the benching area at the Westminster Kennel Club Dog Show in 2008.
Heather was the heart and soul of our breeding program. Her love and enthusiasm for family, friends and animals was unparalleled. She is dearly missed. Heather died at the age of 39 from a case of the Swine Flu. She was like a daughter to us.
This page is dedicated to preserving Heather's memory.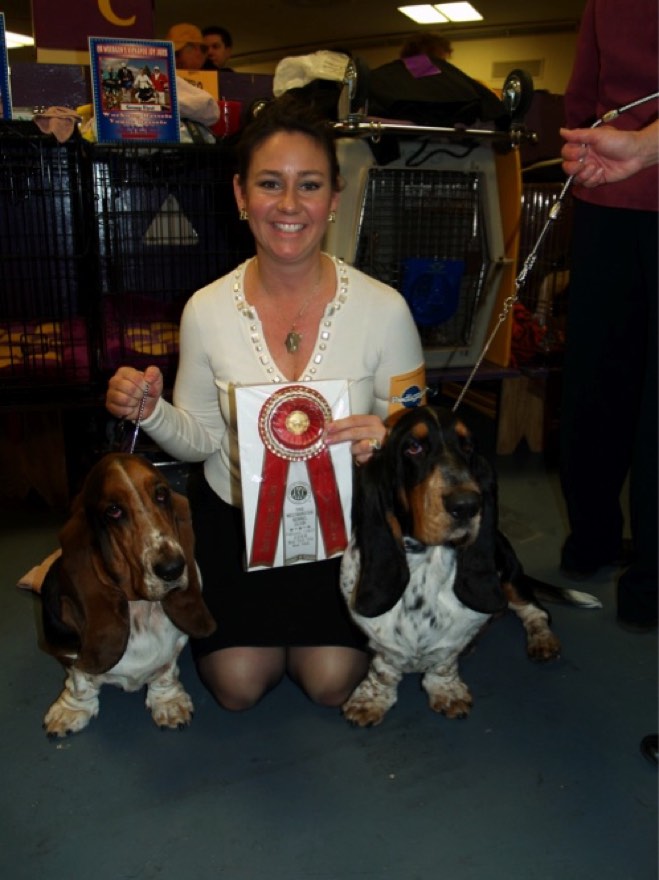 For more pictures of Heather and Joy at Westminster
go to
In addition to breeding basset hounds Heather was one of the best handlers. She had a special gift for handling dogs, but she also studied what others did in the show ring. While most people sat and watched a show, Heather knew every dog in the ring and studied how each dog was being shown. She often took a dog in the ring for one of us because we just couldn't get the dog to look right. Those of us who did take our dogs in the ring often got a little reminder of what we needed to do to show the dog better the next time. Some of us are much better handlers because of Heather's example and help. Many of our dogs became AKC Champions because of Heather's skills as well. The pictures on this page represent just a fraction of the dogs that Heather showed during her time with us.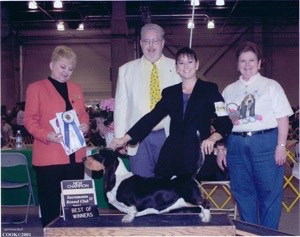 Mandy
Ch. Vogue's Woebgon Mountain Dew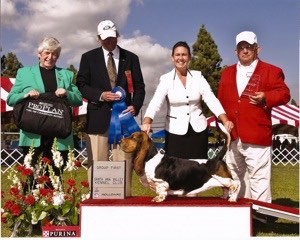 Joy
GCh. Ch. Woebgon's Kickapoo
Joy Juice, ROM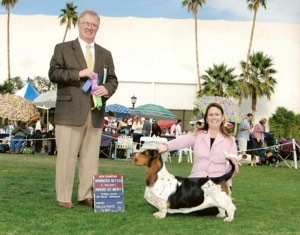 Moxie
Ch. Woebgon's Moxie Original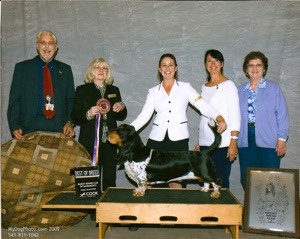 Jack
Ch. Vogue's Woebgon Black Jack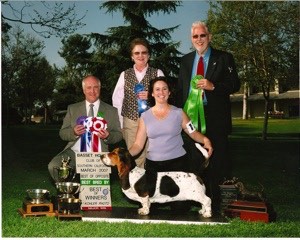 Snowy
Ch. Woebgon's Snow White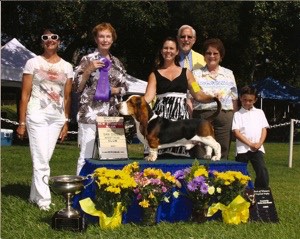 Miller
Ch. Woebgon's Miller High Life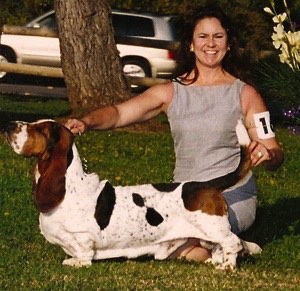 Winston
Ch. Vogue's Woebgon Super G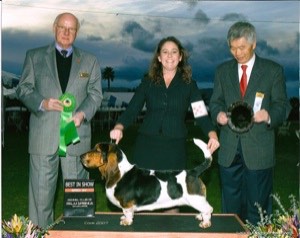 Cutie
Ch. Vogue's Woebgon Cutie Pie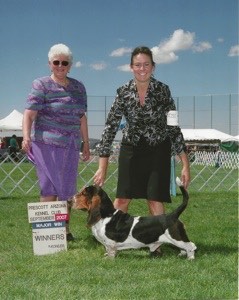 Scooby
Ch. Vogue's Woebgon Scooby Doo
Barney
Ch. Red Baron Barney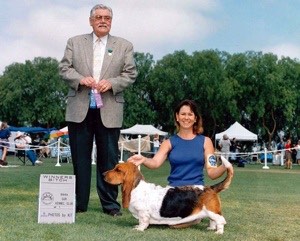 Greta
Gentile Greta Garbo Bar-B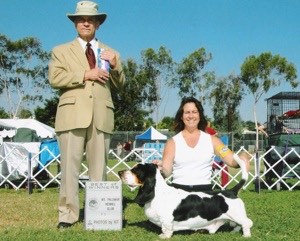 PT
Ch. Bearcrk-Moringwd SC Potter Too, RN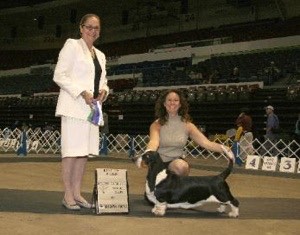 Teddy
GCh. Ch. Houndwalker Theodore T Bear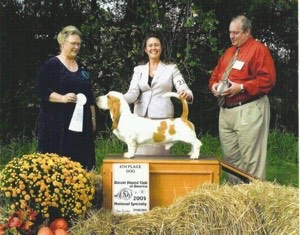 Toby
Ch. Beemac's Heart N' Soul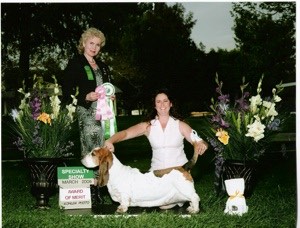 Penny
Ch. Penelope Rose IV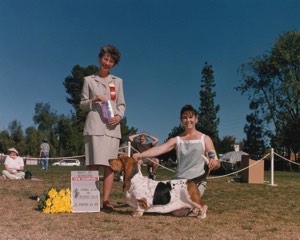 Chloe
Ch. Chloe's April Shower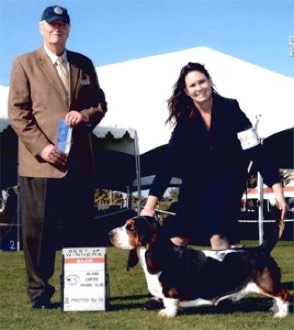 Zen
GCh. Ch. Brynmor Zenith
If you have a picture of Heather showing a dog that is not represented on this page or a better quality picture of one that is here please email the picture to me. I would like to display as many pictures of the dogs that Heather showed as possible. Make sure to give me the dog's registered name and call name when you send me the picture along with any titles the dog has earned. Thank you.
This website was created and is maintained by Don Bullock.
He can be reached at basithd@yahoo.com
All material on this website is copyright by Donald W. Bullock
All rights are reserved