Bonnie was bred to Ch. Me-Don's Ol'South's Top Priority
She gave us three champions from this breeding. The first to finish was Jack. He finished in four days in a row in one weekend at shows in Scottsdale Arizona at 9 months of age. Jack was also the first Woebgon Basset to win Best of Breed/Best in Specialty Show. Snowy finished next. After winning Winners Bitch, Best of Winners, Best Bred by Exhibitor and best of Opposite Sex to Bast of Breed at the BHCSC Specialty she was Winners Bitch and Best of Winners at the Hound Classic to finish her Championship. Tommy followed. His Championship didn't come as easily as the other two. He was a difficult basset to show. Tommy was notorious for his antics in the show ring and often provided entertainment to those at ringside at the expense of Don. People enjoyed trying to figure out what Tommy was going to do next to embarrass Don in the ring. It has been said of the designer, Tommy Bahama, that he was born with a different crayon box than the rest of us. Well, Tommy, fit the name well.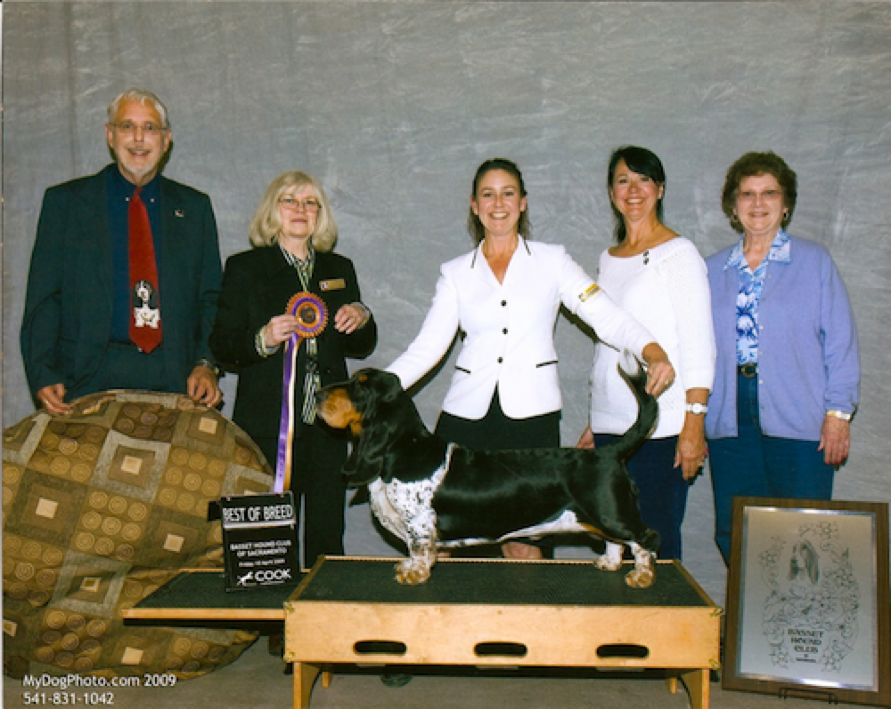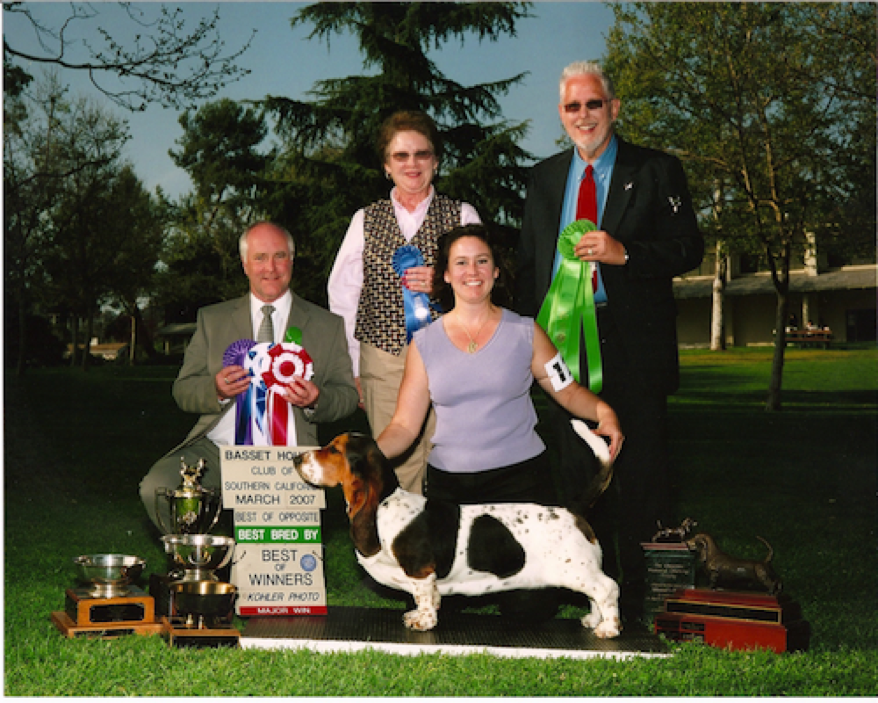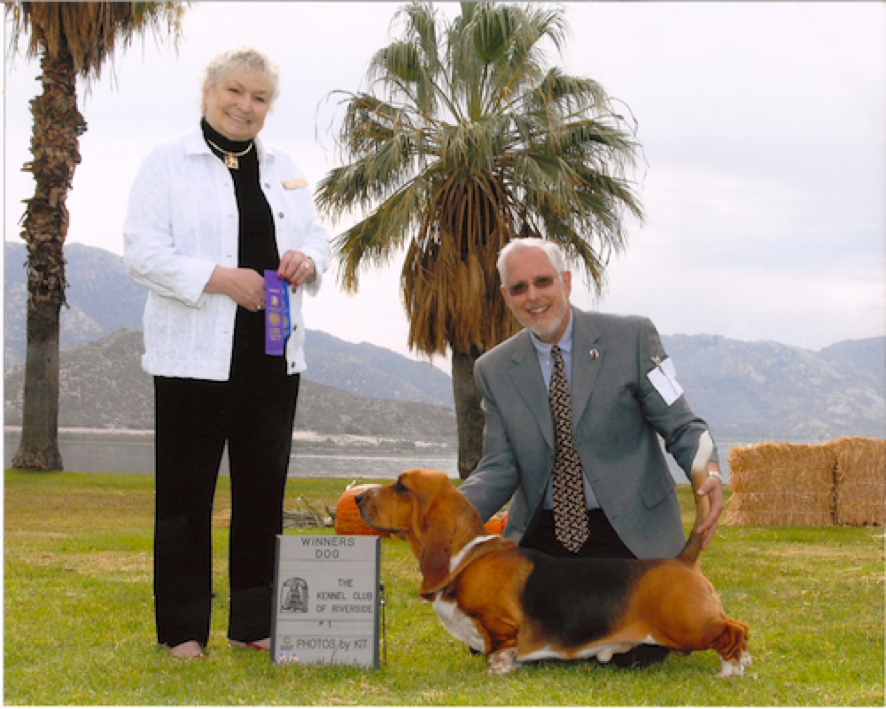 This website was created and is maintained by Don Bullock.
He can be reached at basithd@yahoo.com
All material on this website is copyright by Donald W. Bullock
All rights are reserved