"Moose"
Ch. Shoefly's Royal Moosehead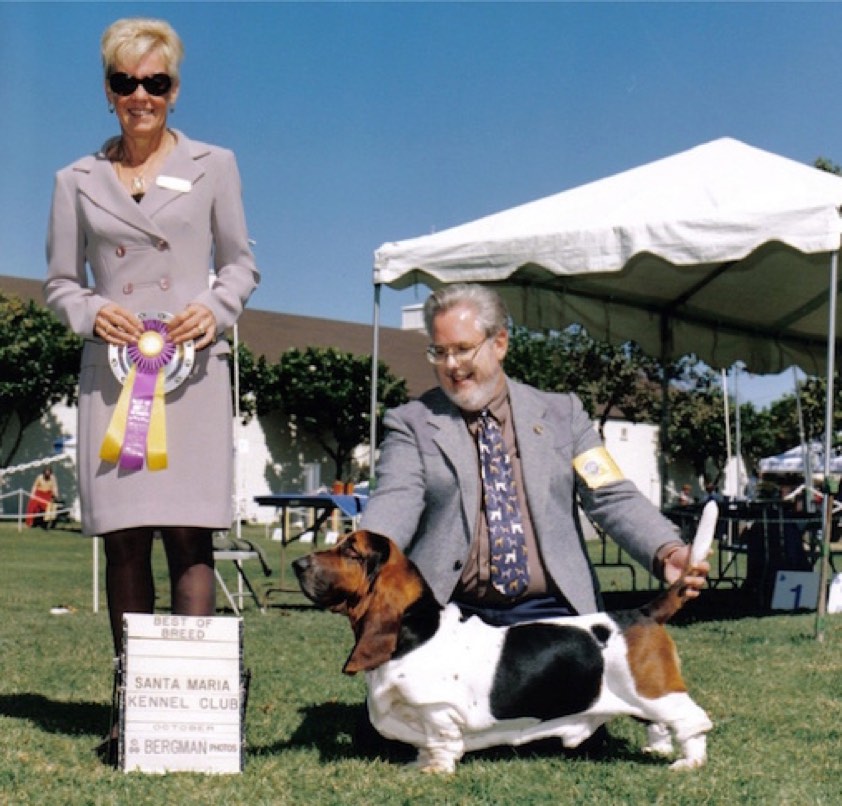 Best of Breed
Santa Maria Kennel Club Show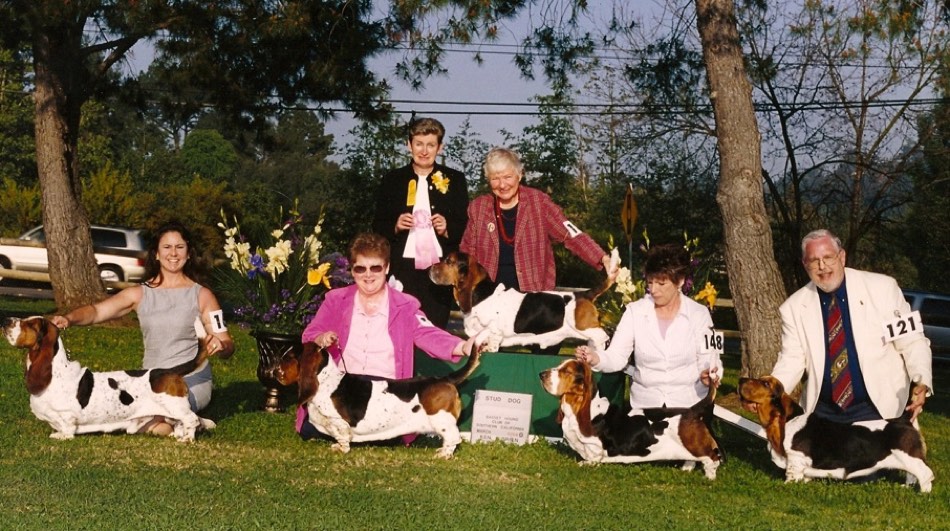 Winner of the Stud Dog Class Both Days
at the
Basset Hound Club of Southern California 2004 Specialty Shows
Offspring are (L to R):
Winston, Bonnie, Pretty Face, & Joy
They are four of his five AKC Champions.
Sue Shoemaker, Moose's breeder, is stacking him.
This website was created and is maintained by Don Bullock.
He can be reached at basithd@yahoo.com
All material on this website is copyright by Donald W. Bullock
All rights are reserved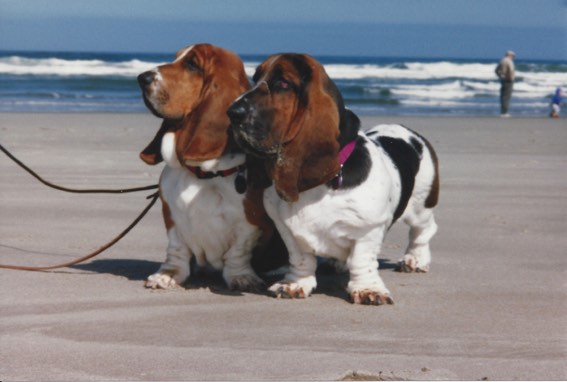 Buddy and Moose on a beach in Oregon while on vacation.
After Buddy finished his Championship Pam and Don started thinking of getting another male to show. Again they turned to Sue and Andy Shoemaker. They had a wonderful girl named Elanor that both of Don & Pam loved. When Sue mentioned that she was breeding her Don and Pam immediately said they wanted a boy from the breeding.
Ellie had a litter of nine with six boys. Sue and the girl's owner each wanted a female so Sue gave Don and Pam the pick of the boys. Their choice, after many trips over to see the puppies, was Moose. They have been happy with their choice ever since. Moose became the foundation of Woebgon Bassets.