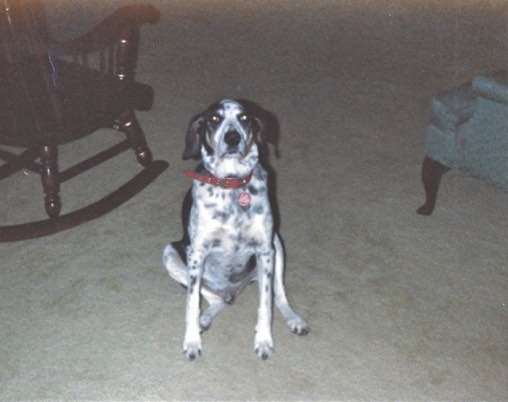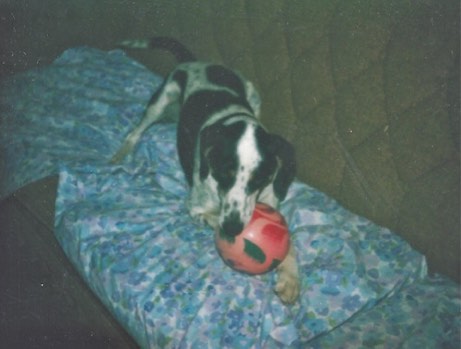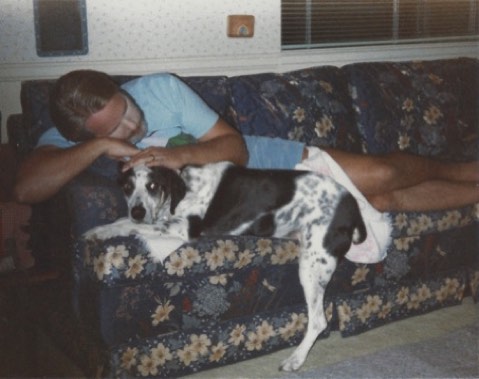 When Pam and I were married we lived in a one bedroom apartment. After a few years we decided that the neighborhood was not the best and we found a two bedroom apartment that we lived in for a couple of years.
Our goal somehow was to buy a house by the time we celebrated our fifth anniversary. One day on her way to work, which was less than a mile from our apartment, Pam noticed a house for sale on the next street. Suddenly the search for a house was started the next Saturday. At midnight on that first day of our house search we were signing the papers for our first house, the one that Pam had spotted.
We moved in on our fifth anniversary! The very next day we were at the pound (now called animal shelters) looking for a dog. Ruffy came home with us that afternoon. While I watched the him Pam went out to the store to buy the supplies we needed because we had absolutely nothing for a dog.
As can be seen in the photos, Ruffy was a mix-breed dog (mutt). From what the people at the pound told us he was most likely a mix between a beagle and an Australian Shepard. He had the look and short hair of a beagle but his coloring and size was more like the Shepard. I had never owned a dog before so, other than the neighborhood dogs that I grew up with. Ruffy was my very first dog. Pam's family had had several dogs and she was a true animal lover.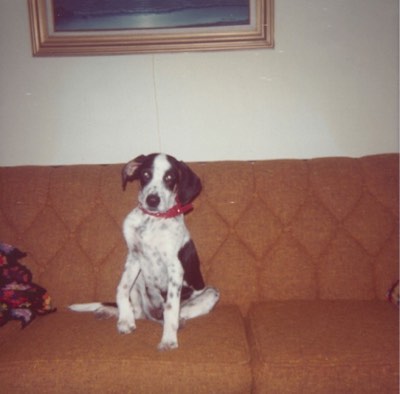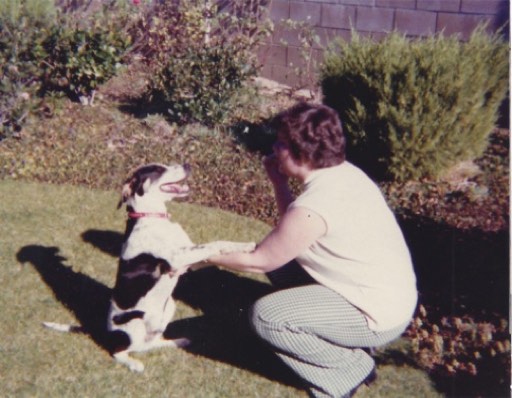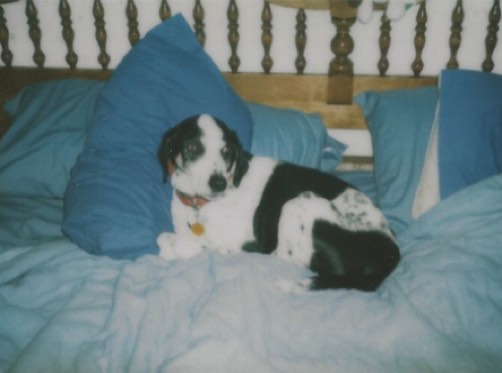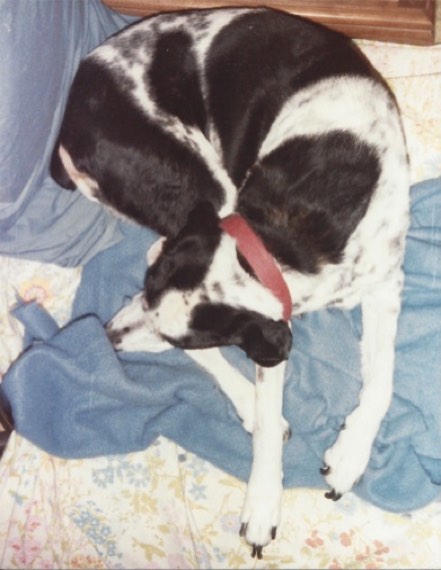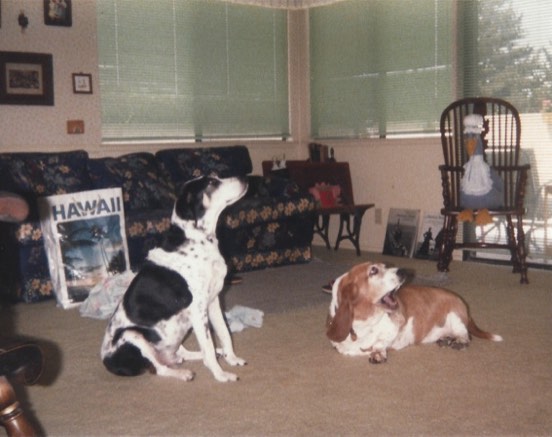 Ruffy was a wonderful dog. He and I were great pals. We spent a lot of time playing ball. Unlike most basset hounds, Ruffy would catch the ball and bring it back to me.
I hope to be adding some more pictures to this page. A deeper search into our piles of photos may be necessary. Unfortunately I think some of the early pictures of Ruffy are slides and I don't have a way yet to convert them to digital pictures.
This website was created and is maintained by Don Bullock.
He can be reached at basithd@yahoo.com
All material on this website is copyright by Donald W. Bullock
All rights are reserved