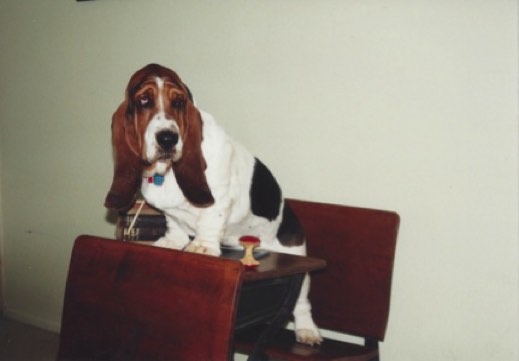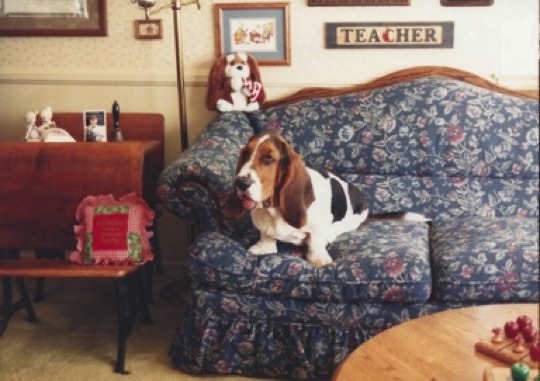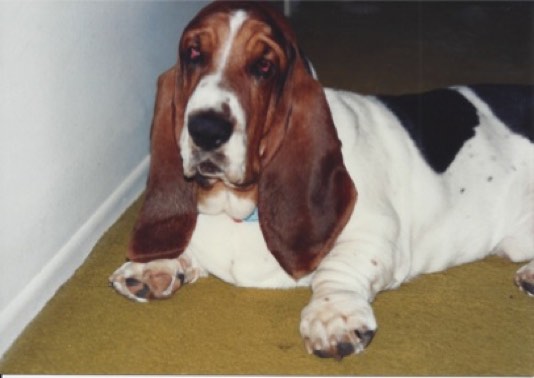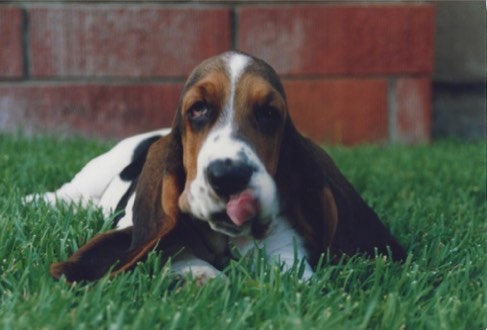 "Sammy"
Shoefly's Samuel Adams
Pam and I attended many dog shows over several years before we bought Sam. We checked out all the local breeders and looked at pictures in The Bugler, a magazine devoted to basset hounds. This research helped us to decide which breeder to buy our next basset hound from.
We truly admired the type and temperament of the Shoefly Bassets that we saw both in and out of the show ring. Sue and Andy Shoemaker were also becoming interested in us. Because they saw us at a lot of shows they knew we were truly interested in showing a basset hound.
Sue and Andy offered to sell us a basset hound from their litter. At first they didn't zero in on any one dog. They just showed us the litter. All of them were beautiful.
Eventually the we and the Shoemakers decided that one of the boys would be the best one for us to start off with. After we got him home we named him Shoefly's Samuel Adams or Sam. He was a wonderful boy!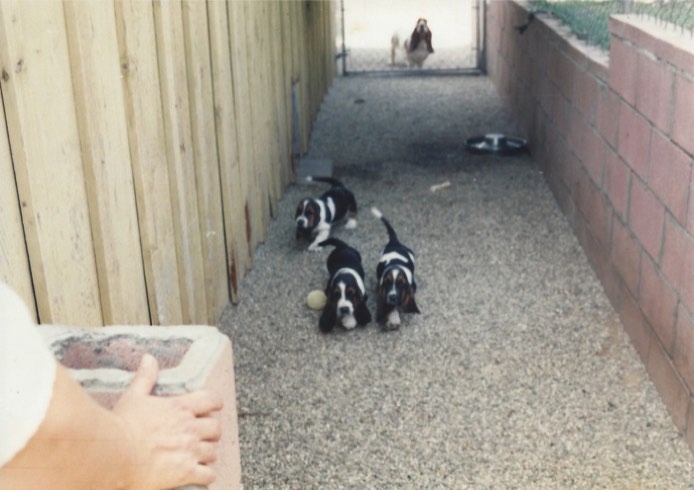 Part of the litter coming out of their home in the garage.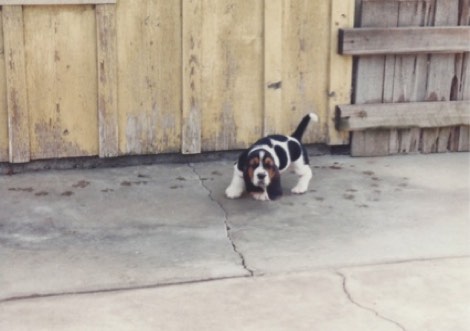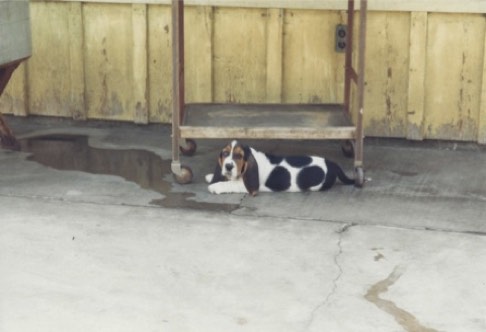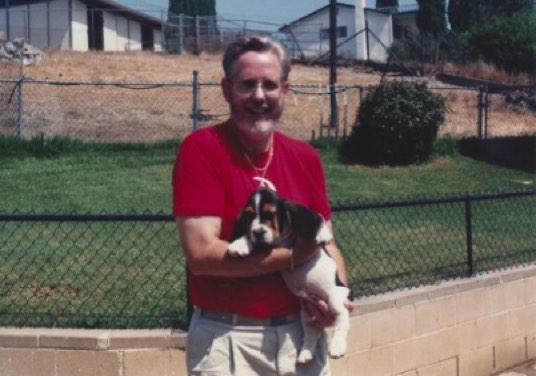 I don't remember how many visits we made to see Sam before we were allowed to bring him home. Pam and I both enjoyed every moment of every visit. He sure was cute!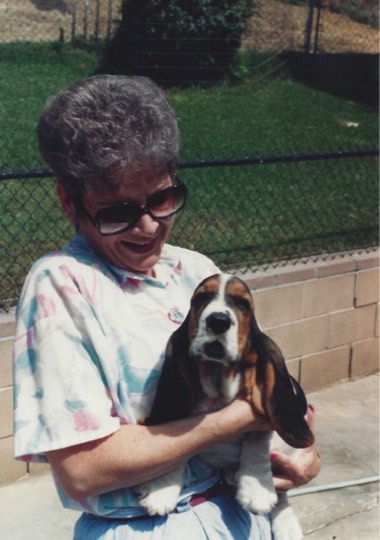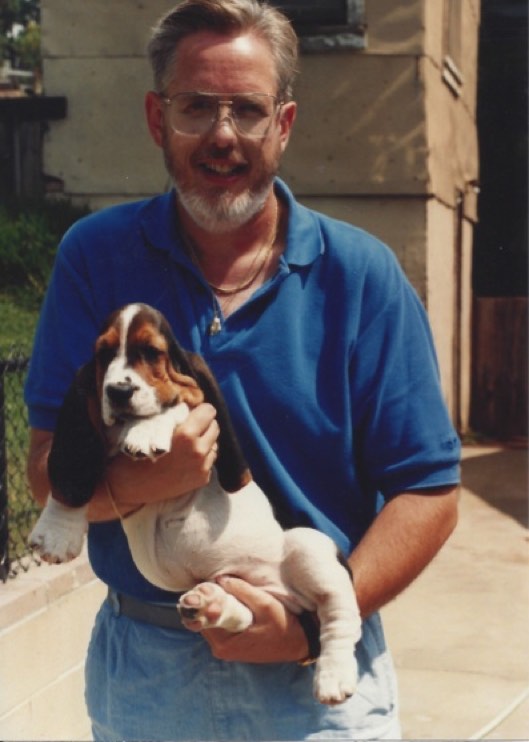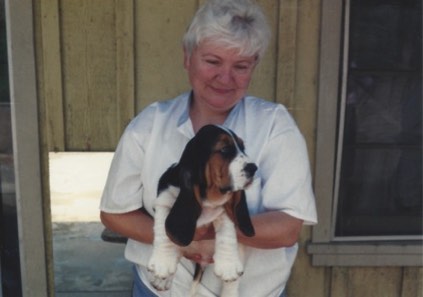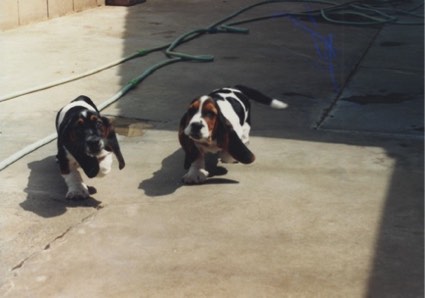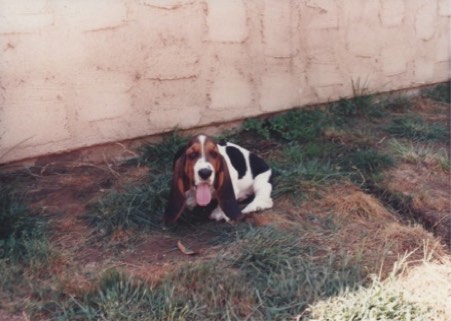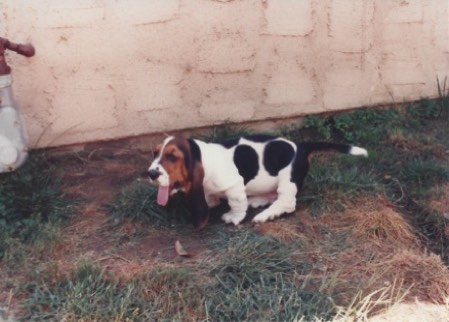 Sam was still fairly young when we brought him home.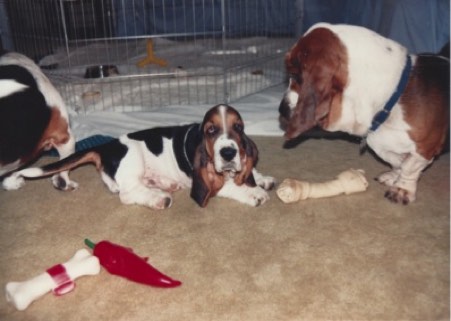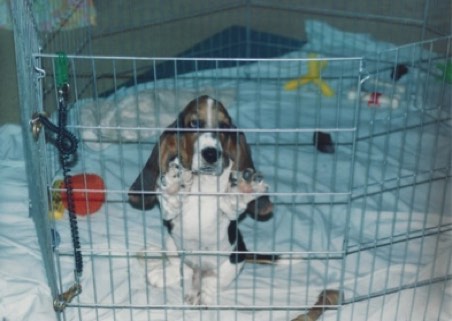 Sam meeting the rest of the pack, Lucy and Chili.
We set up an ex-pen for Sam in the middle of our family room. He loved being the center of attention.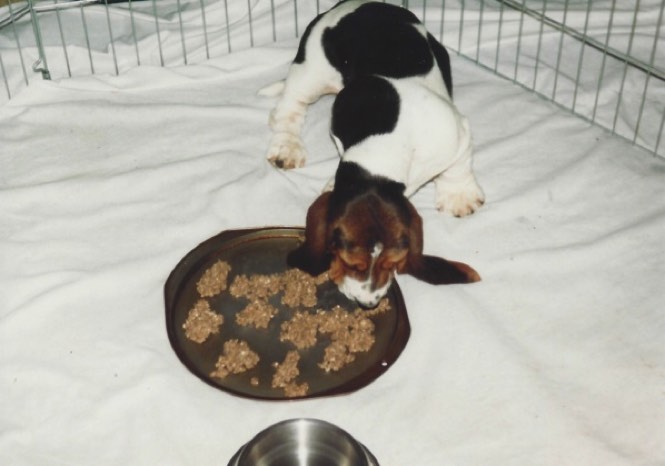 Like many young basset hounds, especially males, Sam wasn't the greatest eater. Sue suggested that Pam make "puppy balls" to help entice him to eat. She served them on a tray.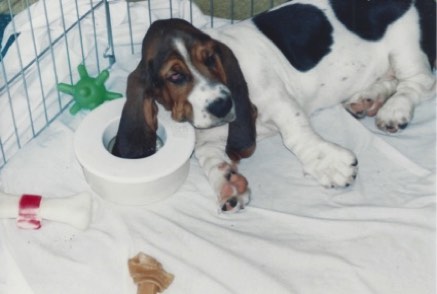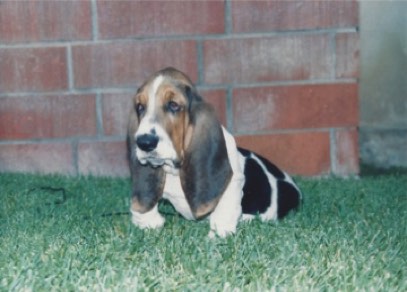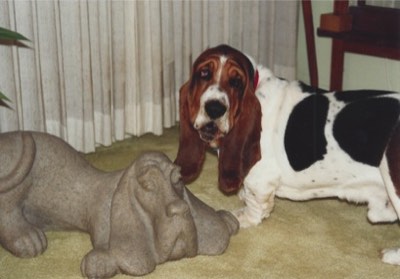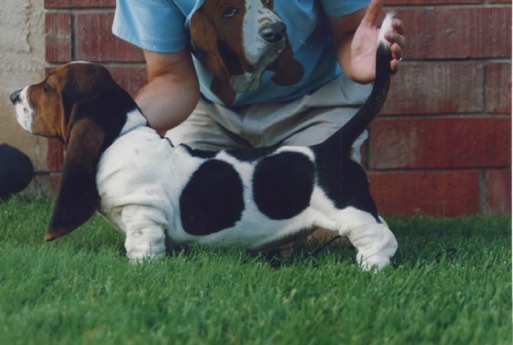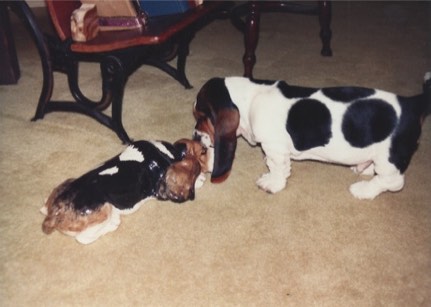 Sam over the years at home.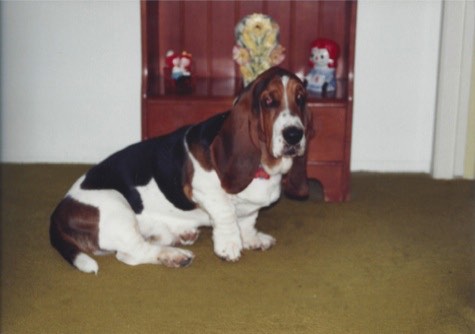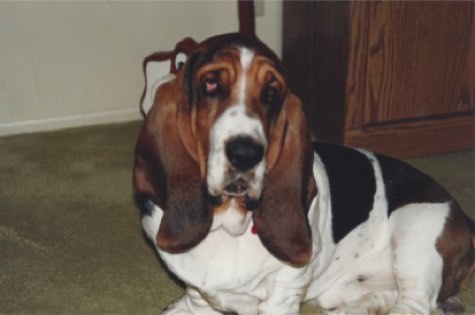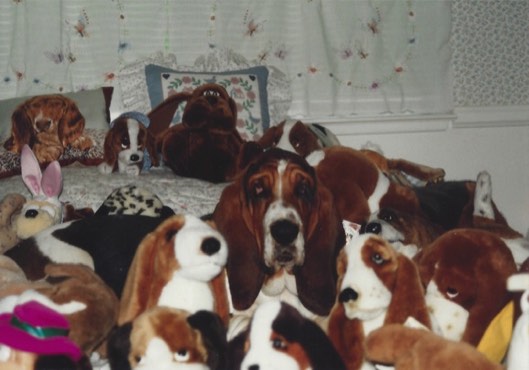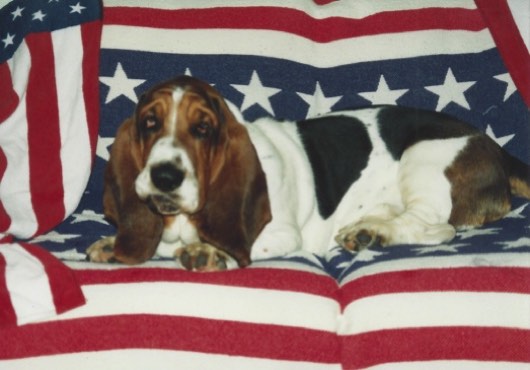 Sam was a very handsome basset hound. If we're allowed to have favorites he would be one of them.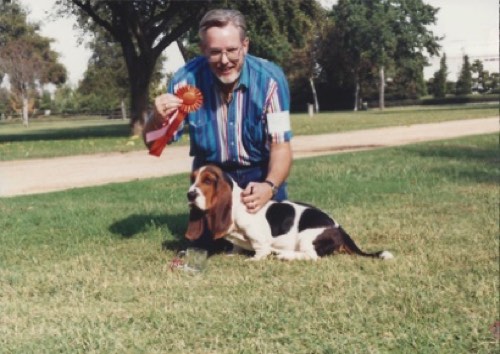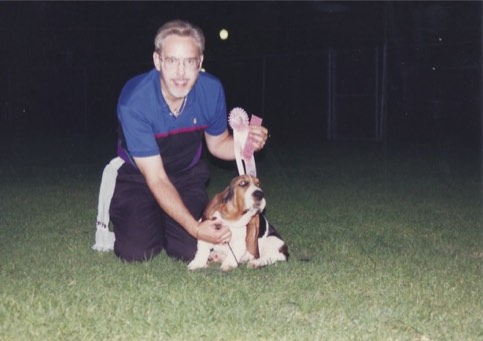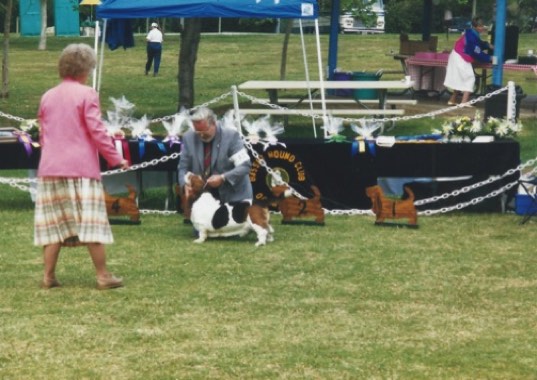 Sam loved showing. These are just a few of the matches and shows he appeared in before we had to neuter him due to a medical problem. That was a sad day for all of us, especially Sam.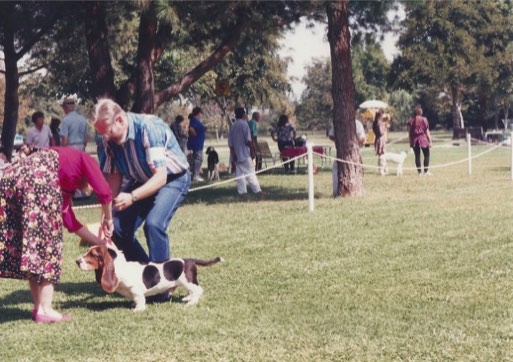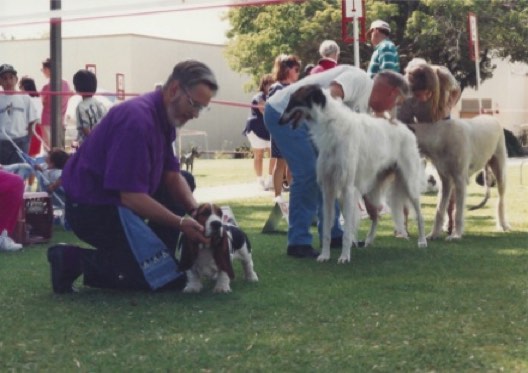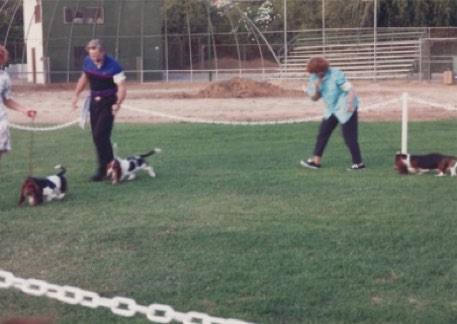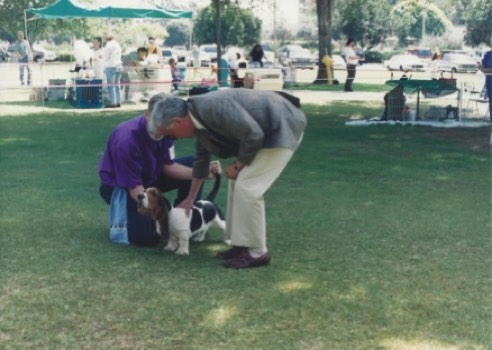 Lucy, Chili and Sam together. On the left they are waiting by the door to the garage from our dog run and on the right we were celebrating Sam's first birthday. In the beginning we'd celebrate every birthday with a cake. It got to be too expensive plus Pam and I gained too much weight.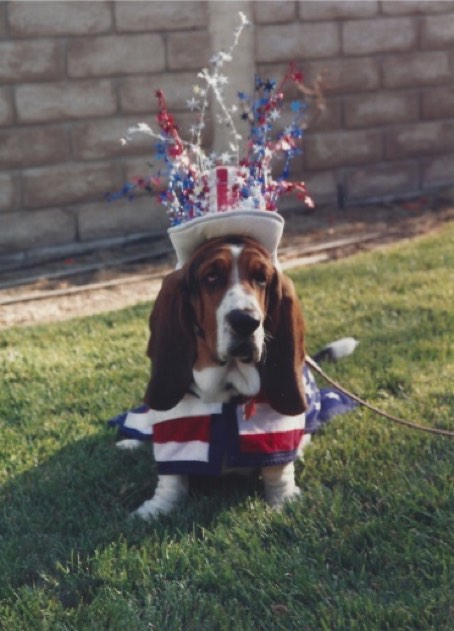 We dressed him up as Uncle Sam for one of the Basset Hound Picnics. He won first place in one of the contests and a picture of him was printed in the local newspaper.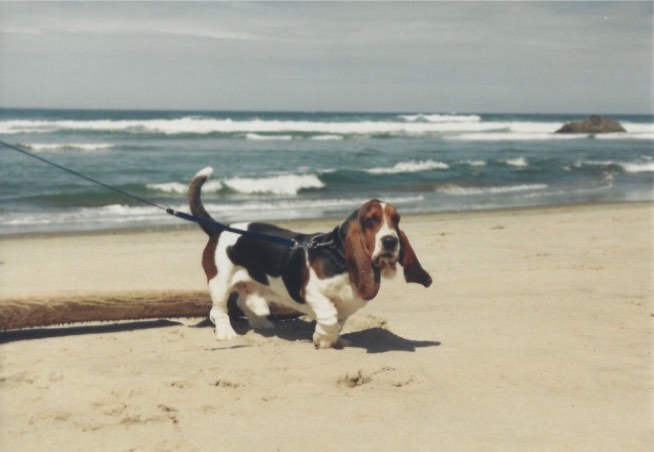 Sam loved to go on trips. Here he is on a beach in Oregon.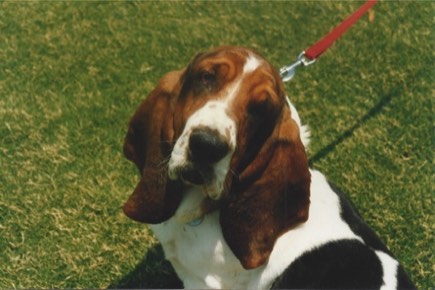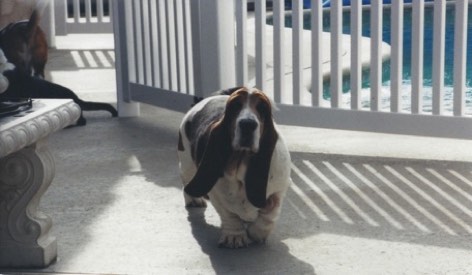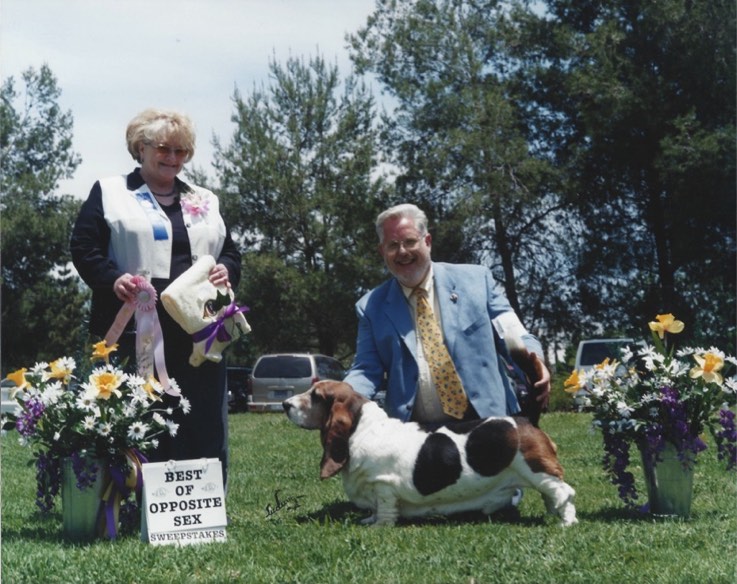 Sam was Best of Opposite Sex at the Basset Hound Club of Southern California Veteran Sweepstakes under basset hound breeder Joni Rush.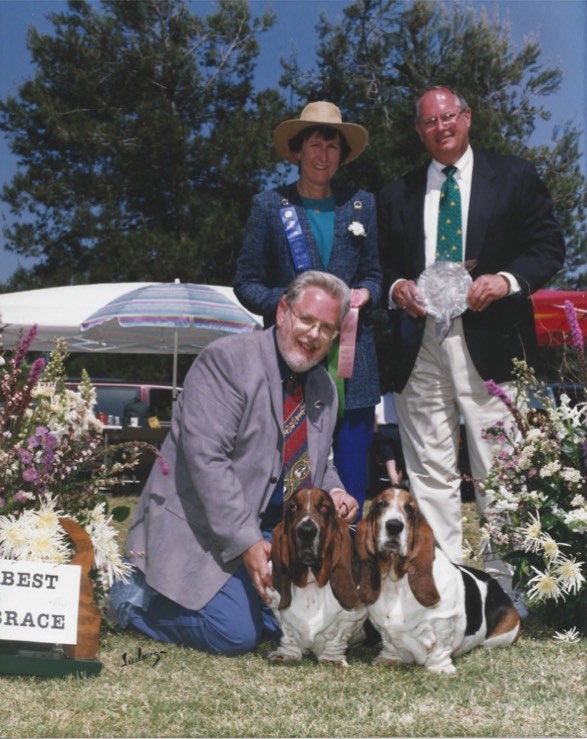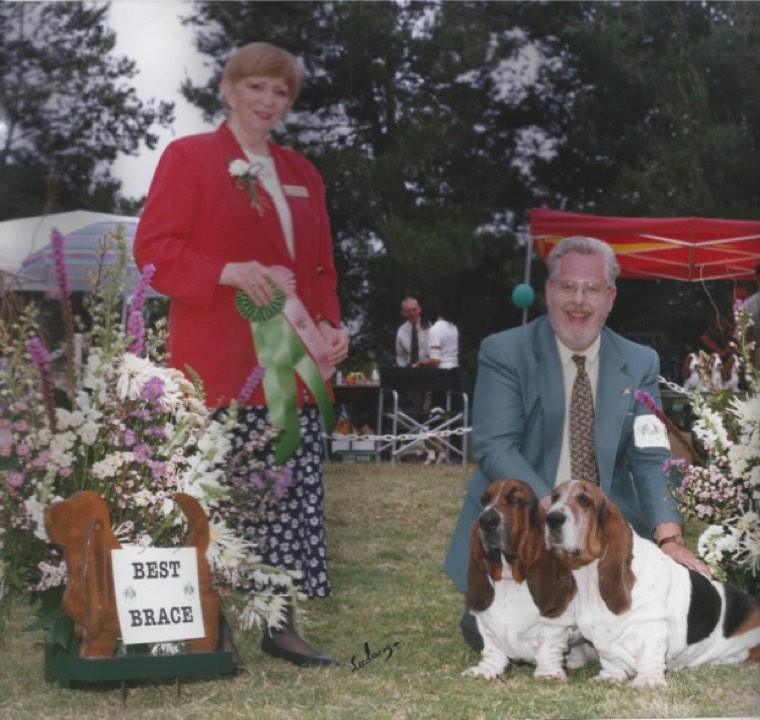 At The Basset Hound Club of America Regional Show and the Basset Hound Club of Southern California Specialty Show Sam and his nephew, Moose, were Best Brace.
This website was created and is maintained by Don Bullock.
He can be reached at basithd@yahoo.com
All material on this website is copyright by Donald W. Bullock
All rights are reserved