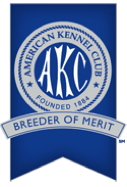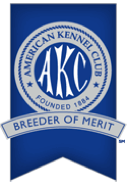 Don & Pam Bullock have published this website for information only. None of the information constitutes legal or professional advice to our visitors. Don & Pam Bullock accept no responsibility for information and/or data contained on, or linked to this website. Nor do Don & Pam Bullock sell any animals or services on this website. Any dog listed as being available will be sold only from our home after we have conducted a thorough investigation of the family and their home. We do not ship dogs or sell sight unseen.
The Woebgon Basset's website contains links to third party websites. These sites are not under the control of Don & Pam Bullock nor is the couple responsible for the contents of any of these linked sites, including without limitation, any link contained in a linked website, or any changes or updates to a linked site. These links are provided by Don & Pam Bullock to you only as a convenience, and the inclusion of any link does not imply endorsement by Don & Pam Bullock of the site or any association with its operators.
We want those who visit our website to become informed about basset hounds and our bassets in particular. This is our favorite breed of purebred dogs and we hope others will discover why we enjoy them so much. Our bassets are our children.
This website was created and is maintained by Don Bullock.
He can be reached at basithd@yahoo.com
All material on this website is copyright by Donald W. Bullock
All rights are reserved
Please download the RED FLAG WARNING TO PUPPY BUYERS document. This a list of DANGERS in finding a puppy was composed with the assistance of a group of independent Responsible Basset Hound Breeders.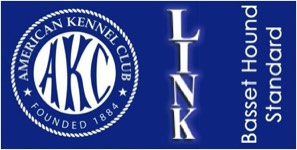 Future Litters: (Updated 7/29/19)
Pam and I have finalized our breeding plans. We have decided that we will NOT breed in the future. We have retired from breeding. The reasons for this decision are very complex, complicated and personal. It all boils down, however, to the fact that we're not as young as we were when we had our last litter and it was difficult for us to handle that breeding. In contemplating future litters we have decided that having a litter is simply too much for us.
This website is a place where we hope to honor the breed and assist those who are looking for a puppy. To that end we have added the Breeder Listing below. These are breeders whom we know as close friends and would even consider purchasing a basset hound puppy from in the future. We proudly recommend them to others as well but please understand it is still up to you to do your due diligence in selecting a breeder and puppy. Just because we might buy a dog from them does not mean that they would be right for you.
PLEASE DO NOT HESITATE TO CONTACT US FOR SPECIFIC INFORMATION ON ANY SPECIFIC BASSET HOUND BREEDER OR BREEDERS IN A SPECIFIC AREA. We know most responsible/reputable breeders and if we don't them we know people who do.
We suggest that you can also consult the websites of the Basset Hound Club of Southern California, The Greater San Diego Basset Hound Club and the Basset Hound Club of America. All three websites have listings of member breeders. Member breeders have agreed to follow the clubs' coded of ethics.
SPECIAL NOTE: We have noticed that some websites have listed Woebgon Bassets on them. We have NEVER authorised any websites other than those published by the basset hound clubs to which we belong to include any information about us. We do not condone any such websites that list breeders. Please be very careful going to ANY of these websites. One that I discovered tries to freeze your computer and hold it for ransom money.
The following quote from The Kennel Club (United Kingdom) is excellent and one that all breeders and buyers should follow no matter where they live: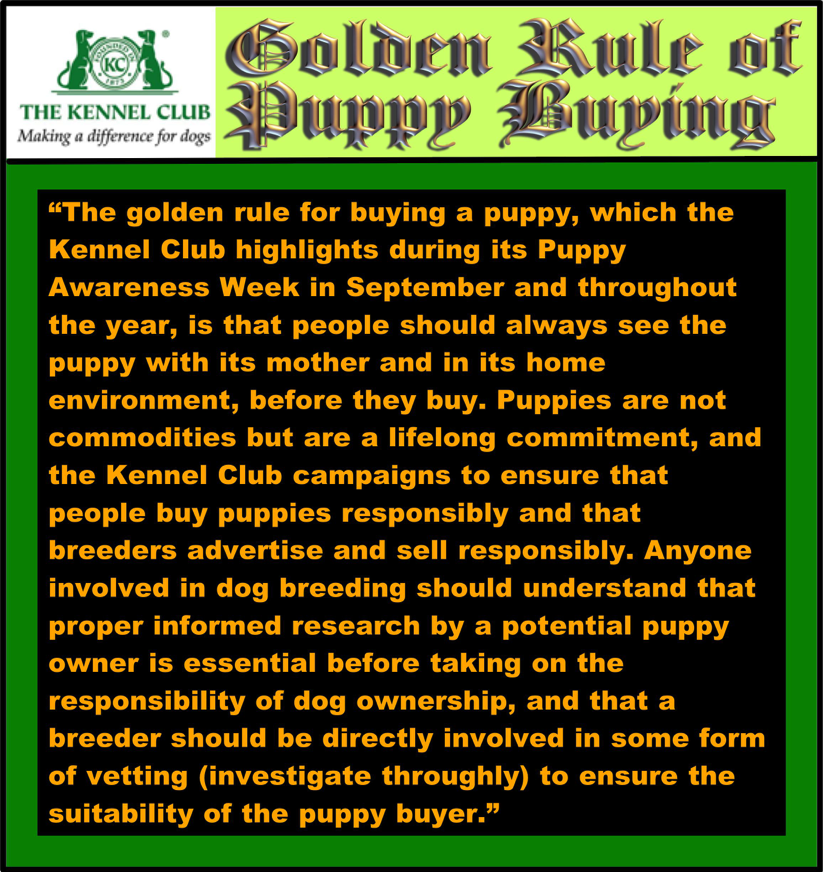 We agree strongly with this statement. All puppy buyers should visit the home of any breeder they are considering and see all their basset hounds. They should expect the breeder to throughly investigate all potential buyers and their families. This is what is best for ALL involved, especially the puppy. It's one of the major things that sets responsible/reputable breeders apart from the rest.
We still think it's important to build dogs with pedigrees rather than technology. And every longtime breeder I know is really proud of the line of dogs they built with very careful pedigree analysis.
Jacquelyn Fogel in AKC Gazette, May 2017, Vol. 134, No. 4 (LINK: Gazette Issue)
The AKC Standard for Basset Hounds guides our breeding choices.

NOTE: Woebgon Bassets nor Don & Pam Bullock take any responsibility for the following basset hound breeders, their bassets or anything else related to them. This list is offered solely as a convenience to those who visit our website. It is up to everyone to do their due diligence in selecting breeders, puppies and older dogs. We have an abundance of information and links available on this website to assist you in researching the breed and breeders. We encourage all to view our video on responsible breeders before contacting any breeder.
Big League Bassets
Candy Holman
Braveheart Bassets
Dana and Mitch Skaff
Legend Bassets
Terri Asher
Redhead Hounds
Joan Lewis (Arizona)
Splash Bassets
Jackie Nolan             
Topflight Bassets
Maria Bivens
Tradewinds Bassets
Steve & Jeffie Casey (Florida)
Windsock Bassets
Kay Haggard

Denotes breeders who may have puppies and/or older bassets available or puppies are on the way. We can not guarantee the accuracy of this information.





The AKC Breeder of Merit Banner above denotes BHCSC Member Breeders who have qualified and applied for the AKC Breeder of Merit Program and have been accepted by the AKC. There are also different levels of BOM based on the number of AKC Champions a breeder has produced and other criteria.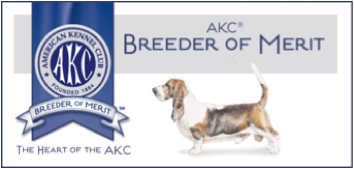 For more information about the AKC's Breeder of Merit program and information on the new levels of Breeder of Merit CHECK HERE.

The above breders, except where noted, are located in Southern California. We know of many additional reputable/responsible basset hound breeders through out the United States, Europe and Australia. Please contact us for information on specific breeders or breeders in a specific area.


If you are looking for a basset hound puppy and wish to contact us please use the link below:

The information below has been included here by the webmaster because he has recently received emails and calls from several people who claim to have been scammed by one of these fraudulent websites. At least four said they lost a substancial amount of money to one of these scammers. The following wording is from an actual FBI warning that our webmaster received in an email.
While the FBI Warning doesn't specifically mention fraudulent websites they do exist. I have found several on the Internet. Due to legal issues I cannot name them here but I can warn you to be very careful getting a puppy from anyone, especially if they want money up front. The guidelines provided by the FBI are a good starting point. Some of these "fraudsters" are very good at getting money from people.