"Bonnie"
Ch. Vogue's Woebgon Bonnie Miss
6/21/02 - 9/21/12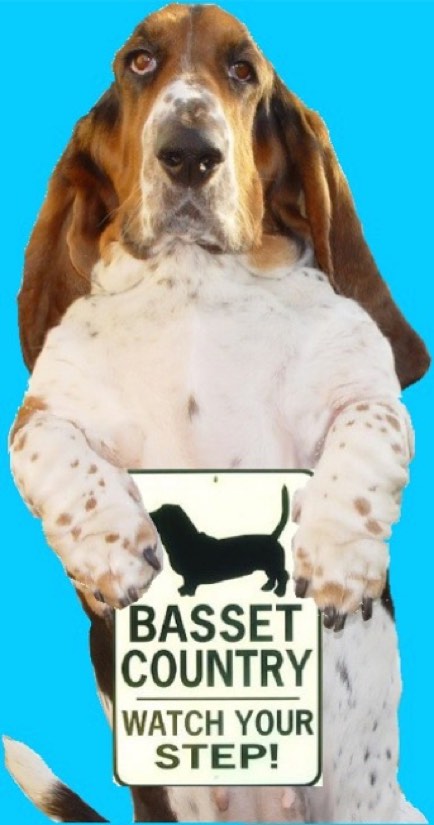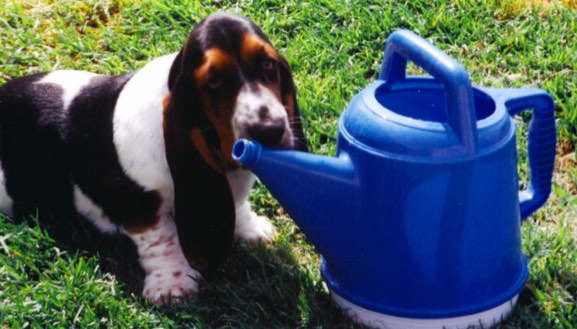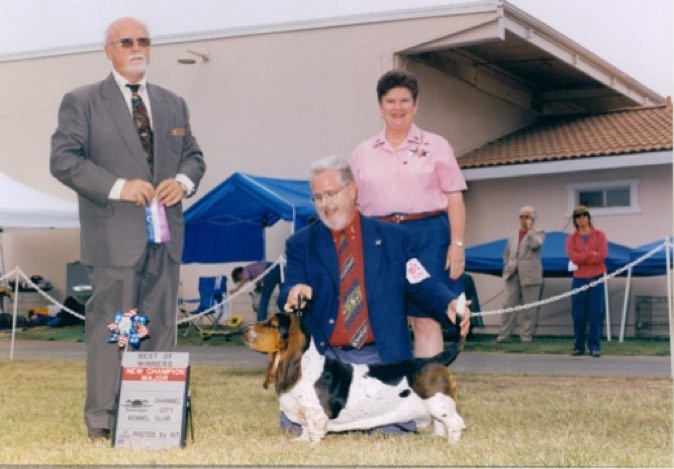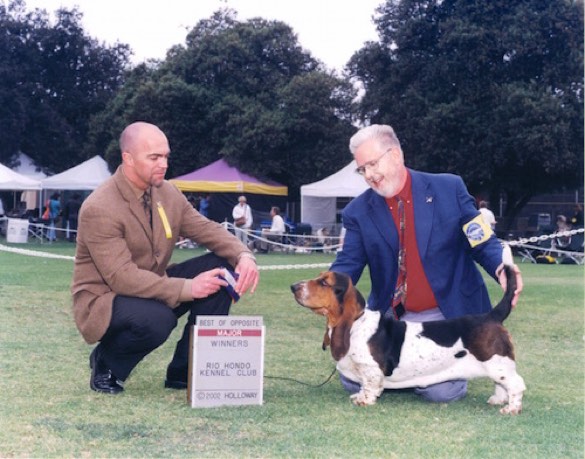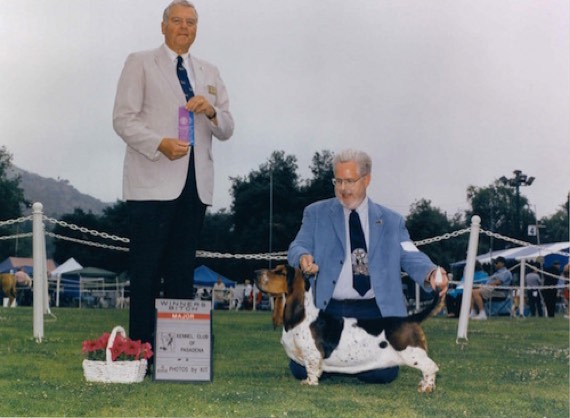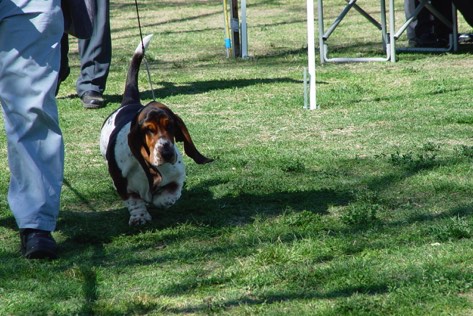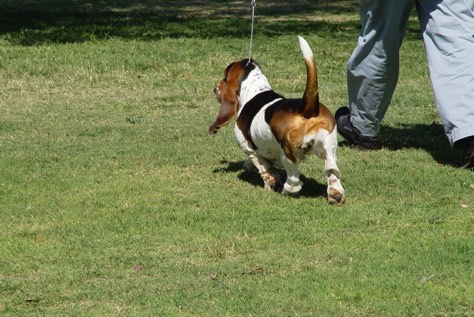 When Bonnie was a year old she had a negative reaction to an antibiotic. The result was total renal (kidney & liver) failure. Due to the fantastic veterinary help that she received, including dialysis treatments from a UC Davis facility near San Diego (pictured below) she fully recovered. We were truly fortunate that she received such exceptional care and are forever grateful to those who saved her life. For more see Bonnie's Story.
Bonnie did very well in the show ring. Most of her wins were major wins so she earned her AKC Championship very quickly.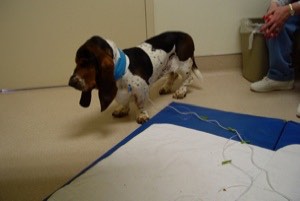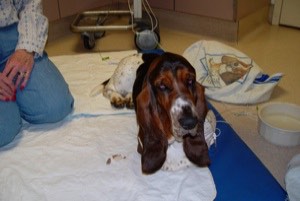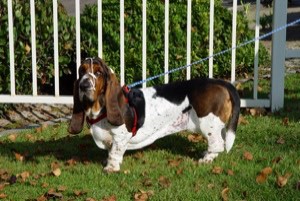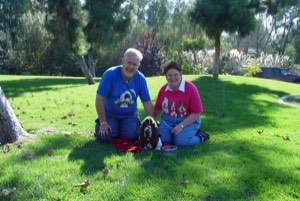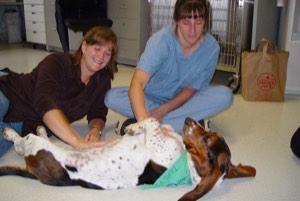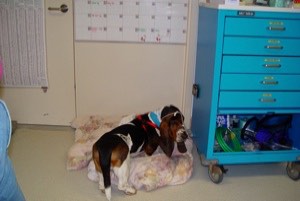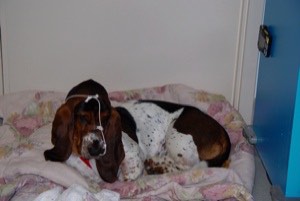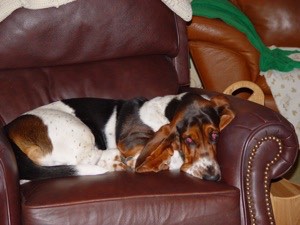 Bonnie back in her favorite chair after a full recovery. She went on to be the number thirteen basset hound in the country the following year with Don showing her in Southern California. Among her wins in 2004 was Best of Opposite Sex at the Basset Hound Club of Sacramento Show shown below. One year later Bonnie had a litter of five. Three of them became AKC Champions. She's also the grandmother to two litters.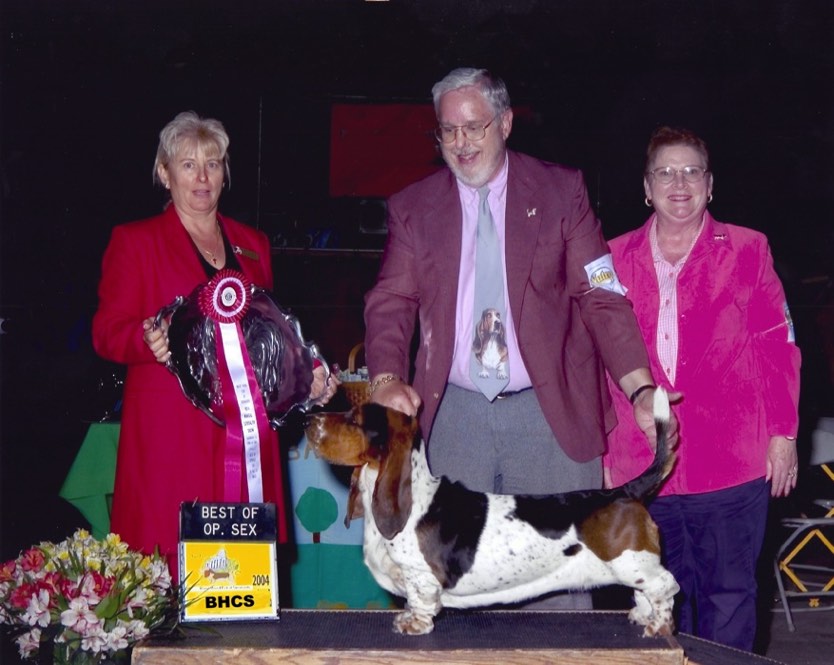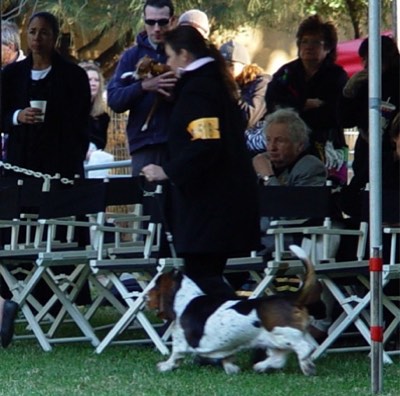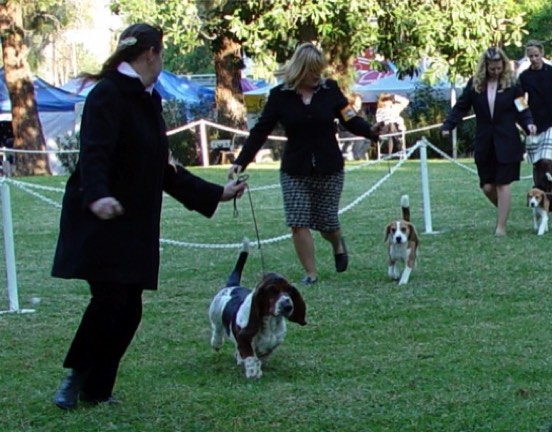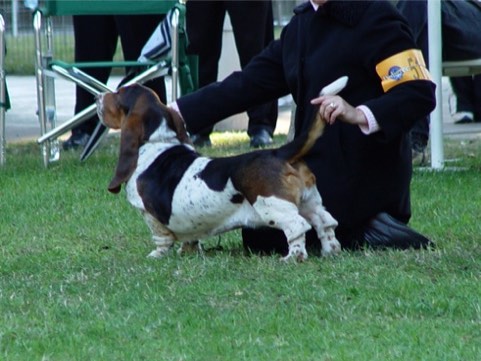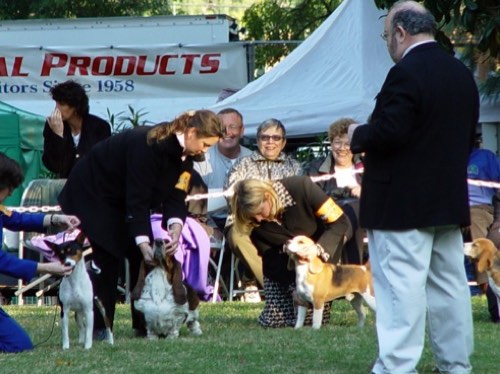 Bonnie enjoyed life as a veteran.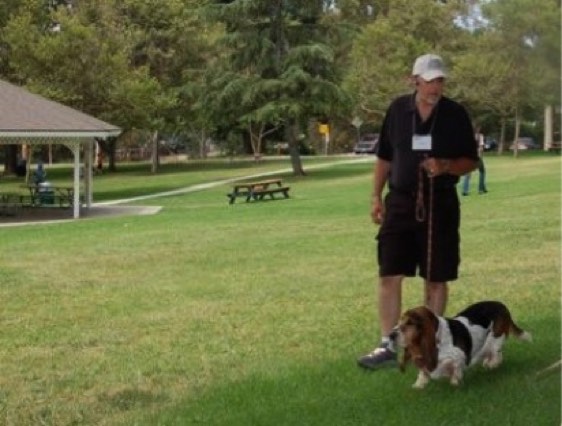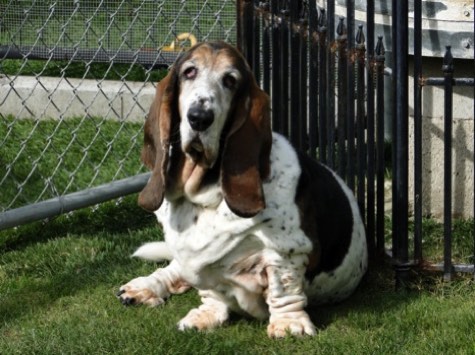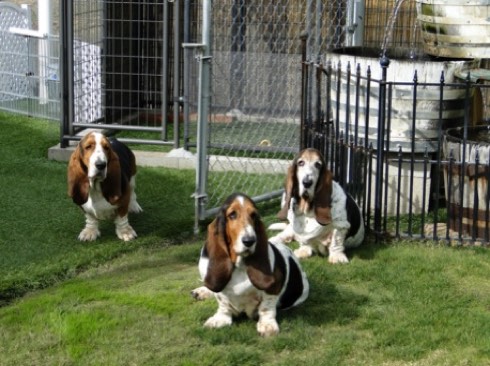 Bonnie at age ten with her daughter, Snowy, in the center and grandson, Miller, on the left.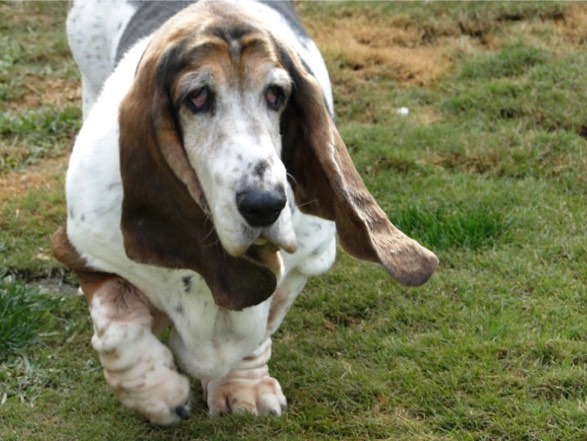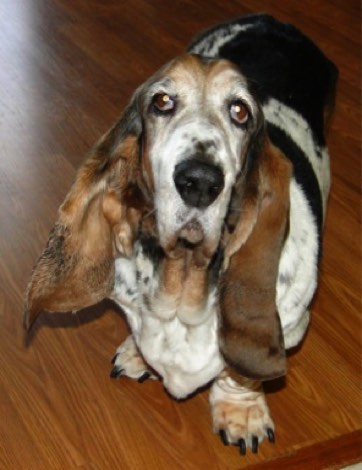 RIP Miracle Girl
6/21/02 - 9/21/12
This website was created and is maintained by Don Bullock.
He can be reached at basithd@yahoo.com
All material on this website is copyright by Donald W. Bullock
All rights are reserved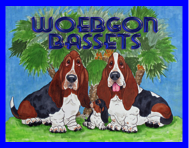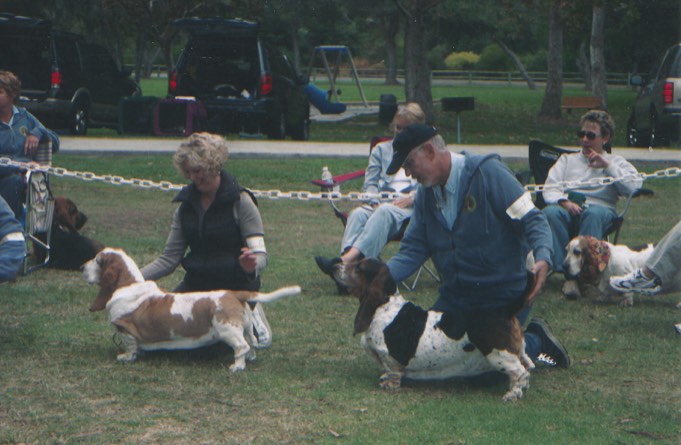 Bonnie at a BHCSC Match. She and the red and white bitch, Sunny, competed against each other many times.